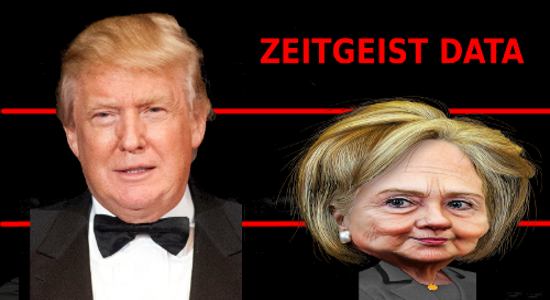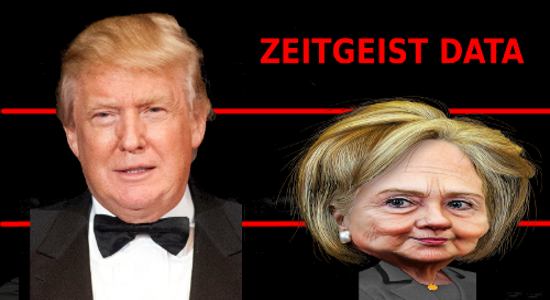 By: Clay Vandiber
clayvandiver@gmail.com
An analysis of Zeitgeist data from Google Trends shows that Hillary Clinton's lead is fake and that the American people really thought Donald Trump won the 3rd presidential debate.
*A few very important points.
1) I chose to track search data, because what people search is a digital reflection of what people are thinking. Google trends search analytics are the best way to get a pulse on what the zeitgeist is saying, or what is on the unconscious mind of the public.
2) The data points are based on the range of 10/17 – 10/26. For some reason Google cut off data starting at 10/21. That is fine, because my main point is to analyze data from 10/19 – 10/20 showing what the public thought about who won the debate by various demographics.
3) The data presented here contradicts the narrative presented in the American Corporate Media Machine to such an extent, as to render their narrative "Orwellian". It is scary how different the data is here, than what is being presented.
*PLEASE NOTE: I have many more data sets like this, that prove that if the public perception highlighted on Google search is correct, that Donald Trump is the CLEAR winner.
Clicking on a screen shot will take you to Google trends where you can view the data source.
Donald Trump Won The Debate vs. Hillary Clinton Won The Debate
Trump leads by 9 Data Points.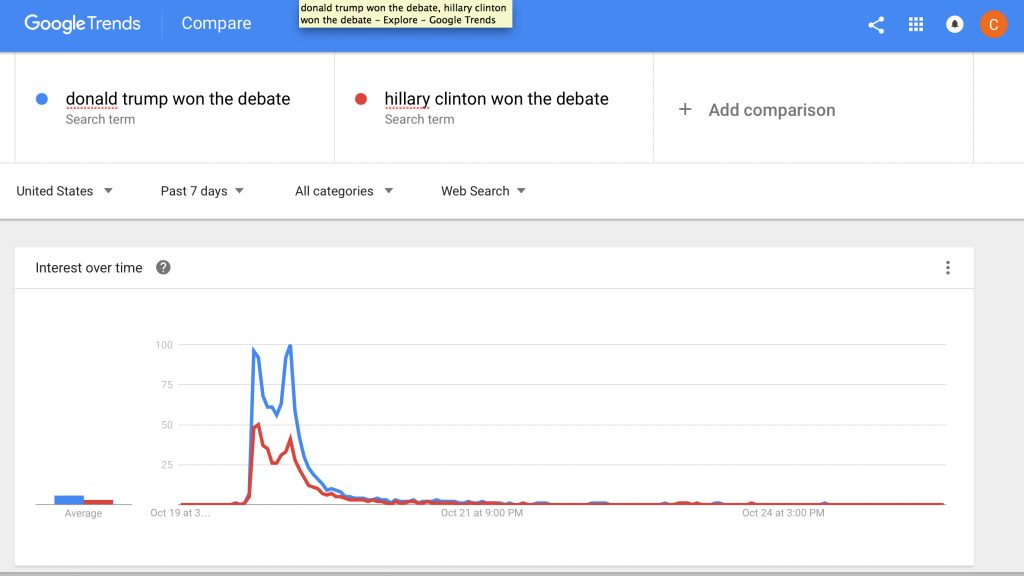 Vote Clinton vs. Vote Trump
Trump leads by 30 Data Points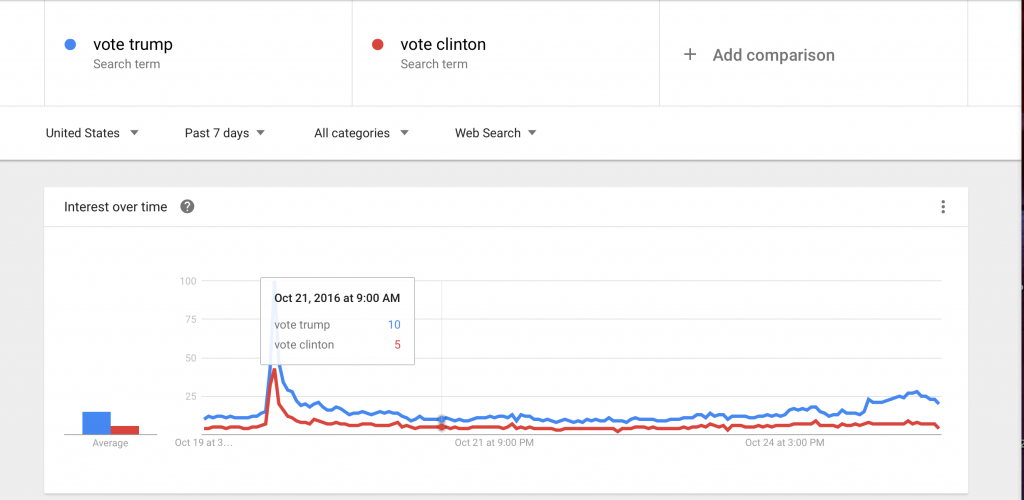 Black People for Clinton vs Black People for Trump
Trump leads 42 Data Points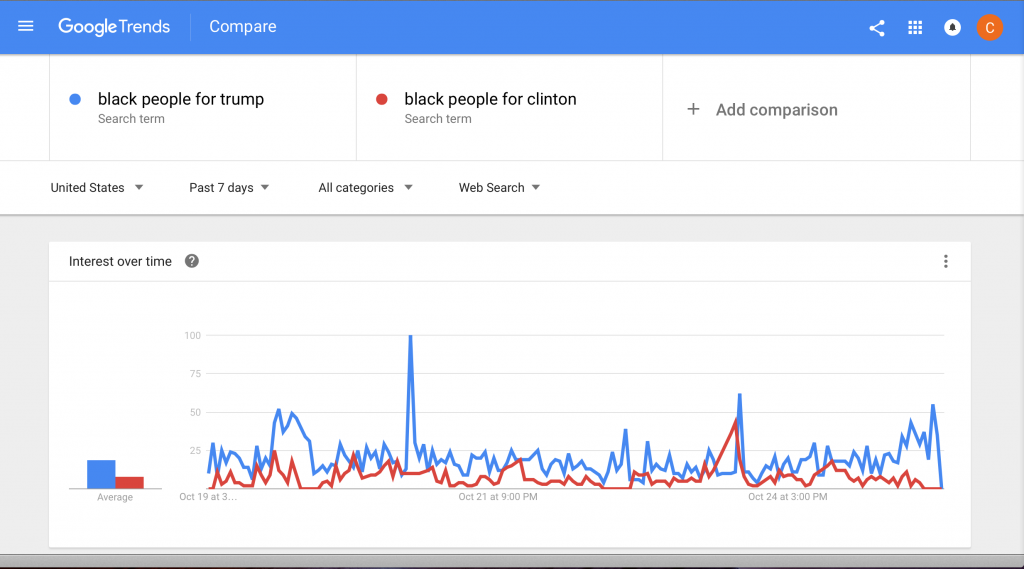 Mexicans for Trump vs. Mexicans for Clinton
Trump by 34 Data Points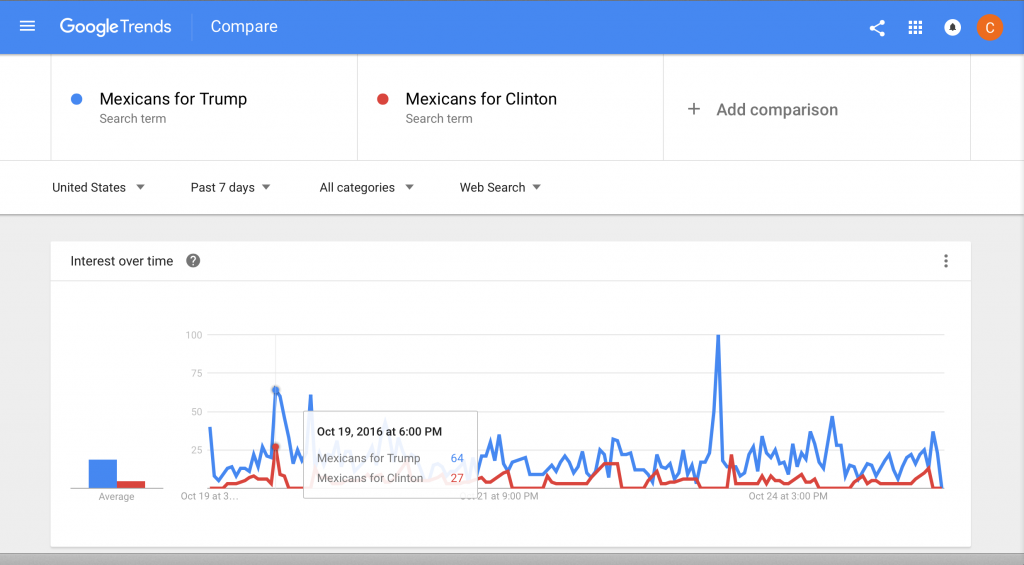 Millenials for Trump vs. Millenials for Clinton
Trump leads by 45 Data Points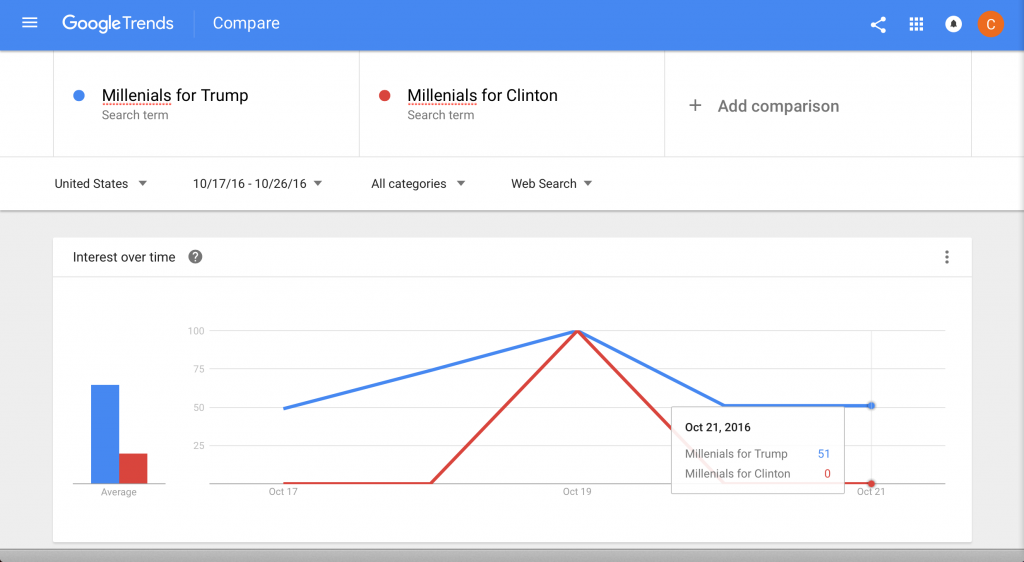 THE MOST IMPORTANT SEARCH DATA:
Vote For Trump vs. Vote for Clinton vs. Obamacare Premiums vs. Trump Accusers
*Trump is clearly breaking away at a level that is nearly off the charts. "Vote for Trump" eclipses the biggest news story of the week – obamacare premiums being raised by 20+%, and "Trump accusers". Just today, he closed the gap by 3 polling points on a mean average, yet the media continues to spin it's laughable narrative that he has "lost the election." Like I said, it is Orwellian.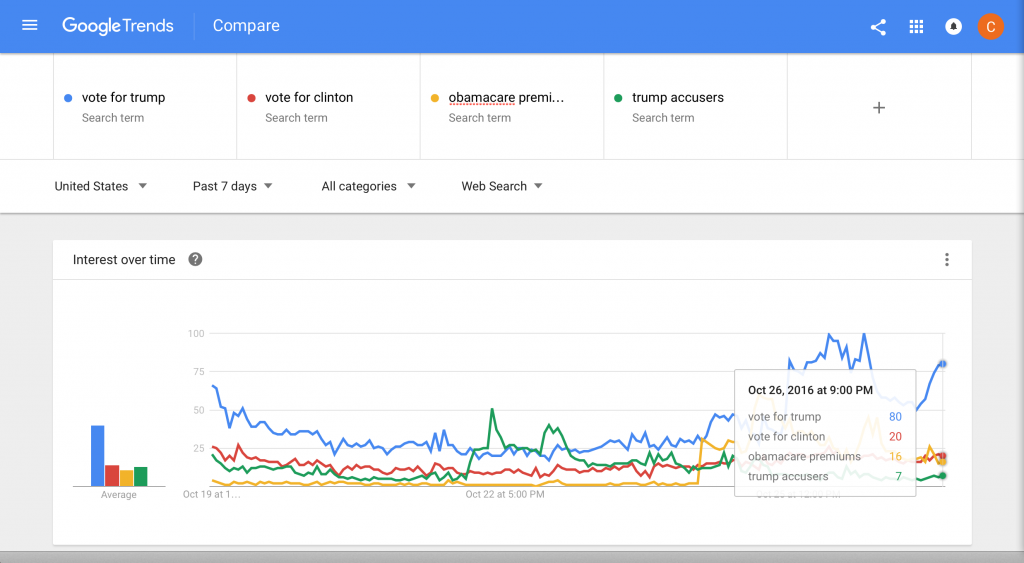 Another very interesting data set:
Trump will win the election vs. Clinton will win the election vs. Will Clinton Win vs. Will Trump Win
*Will Trump win is off the charts.