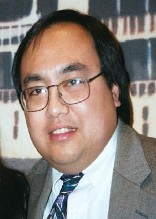 James Bartley has been researching Alien Abductions and the Military/Aerospace Connection to UFOs and Alien Life Forms for twenty five years. He is a protege of legendary Alien Abduction Researcher Barbara Bartholic of Tulsa Oklahoma. James has spent a lot of time conducting field investigations in the High Desert of Southern California, Arizona and Nevada. He specializes in research and investigations into Reptilian Aliens and Military Abductions.
James is an Independent Historian with an emphasis on Military History, Intelligence/Counterintelligence and Special Operations. James has lectured in San Diego California, Las Vegas Nevada, at the UFO Friendship Camp Outs at the Lil A'Le Inn in Rachel Nevada adjacent to the Groom Lake/Area 51 complex, Memphis Tennessee, Mississippi, Philadelphia, Bury England at the first ever REPCON (Reptilian Conference), Sydney Australia, The Blue Mountains west of Sydney, Brisbane Australia, Melbourne Australia and numerous other places.
He was formerly a member of the Night Search Paranormal Network (NSPN) and hosted his own show called "The Bureau of Alien Human Affairs: Directorate V, Reptilian Section or BAHA DV RS for short.
James co-facilitated support groups for Alien Abductees and Military Abductees (Milabs.)
James is available for consultations.