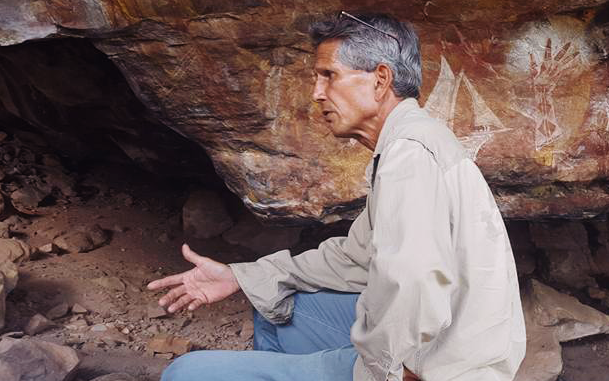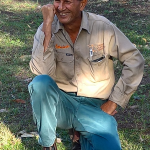 Trevor Wie is a non-bloodline adoptee-lineal belonging with Larakia and Gunwinggu Nations in the top end of the Northern Territory. The adoptee-lineal status is via father-to-him who, when as a boy, arrived in Darwin as an illegal, non-white, and was adopted by members of these two Nations in the 1940's. Trevor's upbringing was between two camps, observing the effects of the stolen generation on some of his peers, as well as the legacy of the tremendous racial and cultural diversity in Darwin – 24 nationalities represented in a class of 30 in the 1960's.
Beyond a mixed cultural identity Trevor operates as a universal citizen presenting on Natural Law and has lived and worked in France, Germany, Singapore and La Reunion, as well as having lived in Tahiti. Having worked across eight different industries, including the Early Childhood realm, today he is predominately a tour-guide/life-guide and artist/writer, currently developing a series of children's books based on Natural Law.
Trevor received some cultural Law 240km east of Darwin as a teenager and is culturally endorsed to share community-level aspects of Natural Law with the wider community. As a tour-guide operating in Kakadu and western Arnhem Land, he embeds within his general-visitor presentations, facets of Original People's culture with a particular focus on their highly effective and harmonic social psychology system. A system based on Natural Law. Trevor also travels and transfers knowledge to specific interest groups, generally in bush settings.
Natural Law is 'perceived' from the use of the full range of sense-abilities and not just the five waking senses. Natural law cannot be high-jacked by ego, making it so effective at maintaining well-being and goodwill. Its human thought-form is synchronistic, meaning its base is within our biggest transmitter and receiver, the heart.
When the current oppression dismantles there are pathways back to the heart model, pathways that have been safeguarded by the Original Peoples of this continent for, at least, tens of thousands of years, without government, religion or corporation. Natural Law Never Changes.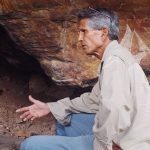 Trevor
Wie is an "adoptee – lineal" belonging to the Larakia and Gunwinggu Nations at the top end of Northern Territory Australia, shares some of the things he's learned from the Original People.
Trevor
uses the term "Knowledge Transfer" to describe what he does.
Trevor
talks about the Dreaming, Songlines and Respect within the context of Original People Culture.
In Part 2
Trevor
Wie talks about why women have a separate learning process from men.
Trevor
also talks about how Original People have survived the cyclical cataclysms.
Trevor
also discusses his work with young people and how he has brought Original People concepts into his work with young people and children.
Part 1:
Part 2:
Part 2 Video:


To Download
Use the link under the player for the part you want to download