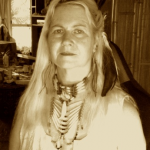 Claircognizant, clairsentient, clairaudient, clairvoyant & a seer of Truth from birth, Mesheril's Journey began as that of the reluctant Mystic. While she remembered her life purpose was that of being in service to humanity & from the age of two knew she wanted to "be a doctor to help assist people to be well," it would take many years of emotional pain from traumatic childhood abuse & frequent bouts of deep depression during childhood and adolescence, before Mesheril was guided to her Native Canadian mentor to begin healing the wounds of not just her current life, but other life times & ancestral trauma as well.
Dr. Mesheril Manyfeathers discusses Fake Ascended Masters, and her work with people who have suffered Trauma in their current and past incarnations. Dr. Manyfeathers talks about the hosted people she has met at Group Meditations and Fake Hosted Gurus.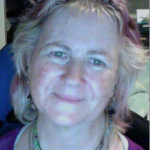 In Part 2 Dr. Manyfeathers talks about the fallacy of using "Love" as protection against the Archontic Forces. She talks about "Ascension Tinitus" and how reptilians and other entities swarm over and inside Ashrams and other places where people conduct Group Meditations.
Dr. Manyfeathers talks about "the Anomaly" wherein every 26,000 or so years Humanity begins to wake up which compels the archontic forces to try and cull the Human Race. Dr. Manyfeathers also discusses how Fake Lightworkers have to maintain the LIE in order to continue to make money by pushing New Cage Philosophies.
Dr. Manyfeathers's website: www.mesherilmanyfeathers.net
Part 1:
Part 2 – Members Only:
Download