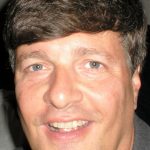 Paul was born in Cape Girardeau's Southeast Hospital, raised in town, and educated by the Cape public school system. He was a four-year Mass Communications Major with an English Minor at Southeast Missouri State University. Paul's grandfather, Randolph P. Smith, was a 50-year-practice attorney in Cape, and was also a judge, plus the town's City Attorney for ten years. Paul's father was his grandfather's paralegal assistant, having been educated in Cape, at SEMO, and at Washington University Law School. Paul's mother was a longtime school teacher in nearby Scott County, where some feel the 1941 UFO crash occurred, just outside of Cape's city and county borders. Today, Paul lives and works in western Missouri, working on other books and movie screenplays.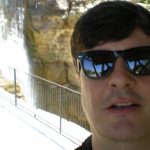 In Part 1 Paul Blake Smith, the author of "MO41: The Bombshell Before Roswell", discusses the Cape Girardeau Missouri UFO Crash Retrieval which occurred on April 12th 1941. Paul describes the first handed eyewitnesses in Cape Girardeau and also discusses the actions taken by the Army and the Government locally as well as nationally. Paul talks about the key roles played by President Franklin Roosevelt and also describes corroborating evidence from leaked official documentation.
In Part 2 Paul Blake Smith discusses the testimony of second hand witnesses to the Cape Girardeau UFO Crash Event as well as aspects of his second book "3 Presidents, 2 Accidents: More MO41 UFO Crash Data and Surprises."
Paul Blake Smith's Website: mo41.info
Part 1:
Part 2 – Members Only:

To Download
Use the link under the player for the part you want to download.