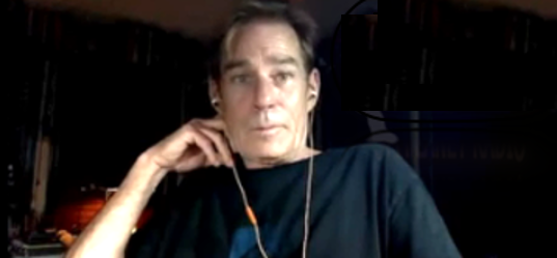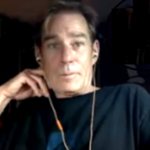 Randy Maugans is a long time radio talk show host, producer, and writer, working in the fields of religion, politics, and the paranormal. Randy has an interest in the esoteric, paranormal and occult stems from early life experiences, which fueled his quest to understand the complex issues of the phenomena of UFOS and ETS, as well as exploring the black operations, mind control programs, and esoteric arts behind a global conspiracy of soul harvesting. His training in Christian ministry has transitioned into a spiritual approach to the supernatural, paranormal and covert operations; and in 2009 he created OffPlanet Radio expand the scope of his research and presentation.
Randy Maugans, veteran investigator and one of the pioneers in the conspiracy and UFO/MK Milab Genre of radio and internet Talk Shows, discusses the A.I. Agenda, The Hive Consciousness, the Transgender Agenda, Bitcoin and much more. This is a fascinating and thought provoking interview with one of the leaders in the field of conspiracy and paranormal investigative research.
Randy
Maugans talks about his own experiences with Non-Human Life Forms, Miraculous Escapes and involvement with deep black military operations as a Project Person and Milab.
Randy
is extremely gifted and had undergone testing and training from both non-human life forms and deep black elements of the military.
Randy Mauganus also talks about how alot of what people think are not their own thoughts but thoughts installed by the matrix control system that we live in created through social engineering, tv, pharmaceuticals and recreational drugs which gives us a fake freedom in order to create a hive mind system.
Randy explains bitcoin, how it works and what the block chain is. Randy also talks about how bitcoin is not functioning how it was originally intended to function in the satoshi white papers because of wild speculation.
In Part 2 Randy Maugans talks about his own personal experiences including Milab/Project Type Experiences. This is a fascinating, enlightening and thought provoking interview.
Part 1:
Part 2 – Members Only Video:

To Download
Use the link under the player for the part you want to download.