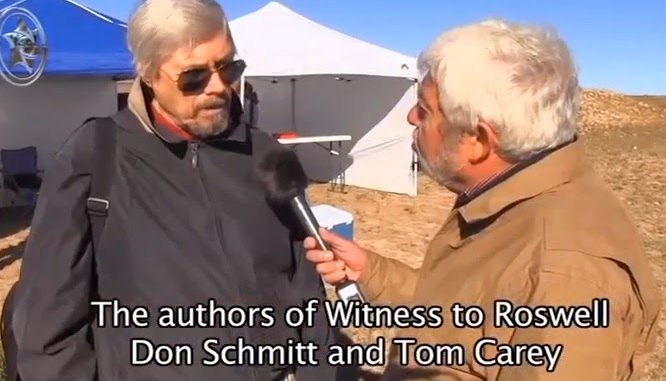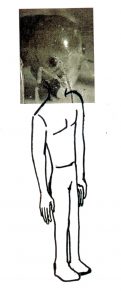 Thomas J. Carey, holds degrees from Temple University (B.S. in Business Administration) and California State University, Sacramento (M.A. in Anthropology), and also attended the University of Toronto's Ph.D. Program in Anthropology. Thomas Carey is an Air Force veteran who held a TOP SECRET/CRYPTO clearance. Tom is a researcher of the Roswell UFO Crash.
Tom began investigating aspects of the Roswell Incident in 1991 for the Roswell investigative team of Kevin Randle and Don Schmitt, and since 1998 has teamed exclusively with Don Schmitt to continue a proactive investigation of the case.
In Part 1 Tom Discusses the Roswell UFO crash, strange materials from the crash, the cover up of the crash, how the air force intimidated and threatened witnesses, how some crash witnesses got cancer, the early death of witnesses such as Sheriff George Wilcox, the destruction of documents, Lieutenant Governor of New Mexico Joseph Montoya's contact with the surviving alien at the Roswell military base, fake UFO crash site promoted by a disinfo artist, the floating metal from the UFO and more.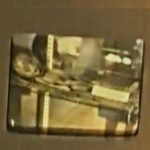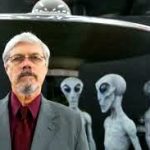 In Part 2 Tom Carey discusses his books "The Children of Roswell" and "Inside The Real Area 51: The Secret History of Wright-Patterson" Tom describes the harassment meted out to twelve year old Frankie Rowe by members of the Army Air Force. (Frankie's father was a fire fighter who was at the crash site. Frankie held the "memory metal" in her hands) Tom talks about the origins of the "Hanger 18" stories at Wright-Pat, Norma Gardner's testimony as a Secretary at Wright-Pat, June Crain "Q Clearance" Testimony from Wright-Pat, the underground installations at Wright-Pat, the "Blue Room" at Wright-Pat, Alien Bodies kept in "deep freeze" at Wright-Pat, the whereabouts of the live alien taken at Roswell, the connection between Wright-Pat and Battelle Memorial Institute which resulted in the creation of Nitinol, an alloy that has "memory metal" properties, Project Blue Book and much more.
Tom's Website: www.roswellinvestigator.com
Tom's Books Include:
Part 1:
Part 2: Members Only