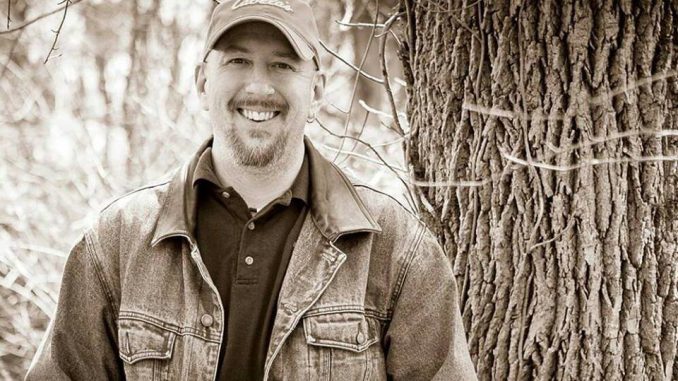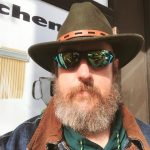 Eric Altman is a Cryptozoologist, specializing in researching the Bigfoot/Sasquatch with a combined 39 years of study and research of the phenomenon. He is a well-respected field researcher, contributing author and Director of the Pennsylvania Cryptozoology Society. Eric was also the host and co-founder of Beyond The Edge Radio, a live weekly radio program covering a variety of paranormal and fringe topics from 1997 to 2019.
Eric has been actively investigating cases and sighting claims dating back to 1997. He has investigated and or assisted in over 250 cases of Bigfoot sightings, encounters and claims in Pennsylvania. Eric was an organizer of the East Coast Bigfoot Conference from 2000 to 2011. Beginning in 2016 he organized and hosted the Pennsylvania Bigfoot Camping Adventure, an annual charity fund raising event which has successfully concluded its third year. Eric is a much sought-after public speaker on Bigfoot and has lectured all over the country dating back to 2000. Eric has been featured in multiple documentaries, television programs, and films on Bigfoot. He has contributed to several books and articles on the subject. Eric has been interviewed on countless radio and internet podcast interviews and has appeared in newspaper articles and other forms of print media.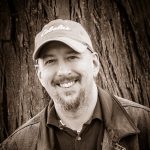 Veteran Sasquatch Researcher Eric Altman joins us on The Cosmic Switchboard Show to talk about his "Voyage of Discovery" which led him ultimately to become one of the most respected Cryptozoologist in the field. Eric talks about his meeting as a thirteen year old with legendary Cryptozoologist and UFO Researcher Stan Gordon and how over time Stan became a Mentor to Eric.
Eric talks about Chestnut Ridge in Pennsylvania, a high anomaly zone where there are many reports of Sasquatch, large Felines, UFOs, Orbs and much more.
This is Eric's Website: EricAltman.net
This is Eric's Facebook: Facebook
This is Eric's Facebook group: Weird and Mysterious Pennsylvania
This is Eric's Facebook group: Mysteries of the Chestnut Ridge
Visit his website: 2021 PA Bigfoot Camping Adventure
In Part 2 Eric Altman, Veteran Sasquatch Investigator and Conference Organiser, talks about the Great 1973 Bigfoot – UFO Wave in Pennsylvania. There were a great many Sasquatch reports in Pennslyvania in the Autumn of 1973 but some of those reports also included the presence of Alien Craft in the same time and place as the Sasquatch sightings.
Eric also talks about disturbing trends he says in Bigfoot Research. Eric is an "Old School" investigator who believes it is critically important for anyone wanting to do serious field work, to first immerse themselves in a comprehensive study of the subject. This means reading books from the great investigators and researchers from the past and not relying solely on the Internet for their research.
Part 1:
Part 2 – Members Only:
Part 1 Video:
Part 2 Video:




To Download

Use the link under the player for the part you want to download.